An ideal card sort resource for working with teens or families. Now used in over 60 schools around New Zealand and making a difference to youth all over the world. This simple product allows an engaging exploration of personality preferences resulting in enhanced self awareness and boosted self-confidence. "It really is OK to be me!"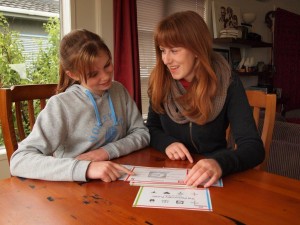 There are 22 cards in the set including 8 preference cards, whole type descriptions for each of the sixteen types, plus careers cards and learning environment cards for focused coaching in these areas.
Please click here to go to the gallery of cards for examples of each of these cards.
The 70 page, full colour, e-Guidebook gives full details on how to use the cards to their full potential; questions to ask, activities for each preference, an explanation for how to find the dominant function, how to coach using type dynamics, and much more.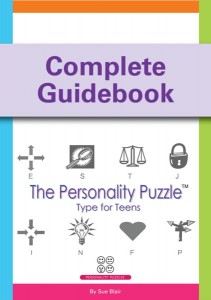 For more information please check around the web site for blogs, practical tips, training advice, videos and testimonials.
Please contact Sue if you have any questions.
Many thanks!
– See more at: https://personalitypuzzles.com/products-page/personality-puzzle/type-for-teens/#sthash.Goh5J0AT.dpuf