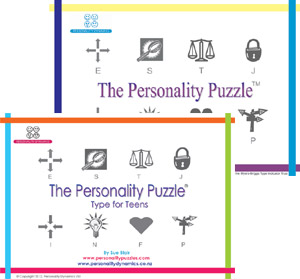 This section includes:
Why is it important to be trained?
Where can I find out about training in my country?
Training information for:
New Zealand
Australia
USA
Great Britain
Europe
Worldwide
Why is it important to be trained?
When working in a professional capacity it is obvious to most people that training is required.  When a resource  becomes available which is as simple to use as The Personality Puzzle it can become tempting to bypass this requirement. I would like to urge you to be committed to completing a qualifying or certification programme . There are many available around the world to choose from. It is important for the following reasons:
I believe that taking people through an understanding of their own personality is a responsibility that should not be taken lightly. It is a personal journey which can in many cases be life changing. It should be undertaken with care and integrity. It cannot be done with minimal knowledge and should be done by people who are committed to reaching the best outcome for their client and who are also continuing to improve and enhance their expertise.
Qualified professionals, particularly those who are members of their local or international professional associations, are best placed to offer a high quality service.
The standard of the qualification programmes worldwide is very high. It is best to learn from the experts; those who have used this model for many years, are authors on their subject or who have served the type community well.
It is best to avoid being too simplistic. Although the cards are easy to use they can be a springboard to the complexity that a full understanding of psychological type can offer.
After qualifying it is best to undertake further study; become a Master Practitioner (US only), be involved in the many webinars now available internationally, join a local chapter or interest group, make the most of the books, resources , social network forums and web sites. At all times make it a priority to increase your knowledge and understanding of Type.