APTi  is the international association and is a good first port of call.  Please go to www.aptinternational.org.
Here is some information on training around the world. If you wish to add to this data please be in contact.
New Zealand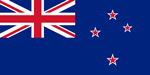 As I am writing this from our small place at the bottom of the globe I feel justified in putting NZ first on my list. We are tiny by comparison but nevertheless have a growing number of type enthusiasts!
We are fortunate to have two qualifying options in NZ:
CPP offer their internationally recognised certification program which is a worldwide standard. Please go to www.CPP.com.
We also have Colin Hopkirk's excellent programme called Triple T. This 3-tiered programme  can take you from beginner to advanced levels. Please contact Colin at colin@TripleT.co.nz
Coaching
Through my business, Personality Dynamics, I can also offer one-on-one or small group training for those who are already qualified and would like some coaching on the Myers Briggs model and how to use The Personality Puzzle  to it's best advantage.
Please contact me if you would like more information.
Australia
As our neighbour and ally (except when we are playing rugby!) I'll head to our friends across the 'pond' next.
CPP offer their internationally recognised certification program which is a worldwide standard. Please go to www.CPP.com.
Mary McGuiness offers a training programme using the same model with a different  questionnaire called the MPTI.
AusAPT is the national association in Australia.
United States of America
As Myers-Briggs has emanated from the US, it is universally recognised. As far as training goes you are spoilt for choice!
The two main organisations which offer training programs (US spelling!)
are CPP and CAPT. These programs are available in many cities around
the country throughout the year. Please go to www.CPP.com and www.CAPT.org for details.
The Master Practitioner program is available in the US only. This qualification requires significant application and demonstration of type knowledge and expertise. Please go to www.aptinternational.org.
Advanced training is available from many training specialists. Points can be earned to go towards the Master Practitioner certificate. Please go to www.type-resources.org,  www.oka-online.com, and www.qualifying.org.
In addition training is available on the Interstrengths method; an alternative and valuable perspective to explore personality type, introduced by Linda Berens. Please go to www.lindaberens.com
Dario Nardi has also introduced a program based in his work on Neuroscience and Personality. Please go to www.darionardi.com.
Please also look out for on-line training from a variety of sources. Subscribe to the associations and organisations mentioned above and register to receive regular updates.  There are also a variety of LinkedIn groups that are very helpful. Use the keywords 'personality type' or 'MBTI' to find them.
There are many Chapters of the APTi around the US. These provide  local networking and learning opportunities. If there isn't one near you, please start one! One is a bit lonely, two is a group, three is a crowd! Please go to www.aptinternational.org for more details.
Europe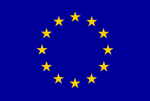 The main contact for training in Europe is OPP. This is a partner organisation to CPP. They offer the internationally recognised certification program translated into several European languages.
For more details contact www.OPP.com.
The national associations are EAPT (European) and BAPT (British). Please go to www.eapt.eu and www.bapt.org.uk.
Great Britain
Susan Nash is also based in the UK and is an MBTI Master Practitioner. She is an author of many type related books and runs advanced training courses and webinars on both the Myers-Briggs and Interstrengths models.
Please go to www.em-power.com.
Worldwide
To find training in the rest of the world it's best to start your research on-line. Contact APT International if you require further assistance. Please go to www.aptinternational.org.
Please note: If you would like your training programme to be included on this web site please be in contact.
For some more excellent information on the Myers-Briggs model please visit these web sites: